#Servers #software #PC #laptop #desktop #Printers #labels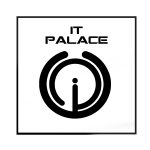 Short Business Description
IT Palace SA is a South African company and a member of Palace Private Group since 2018. IT Palace SA is a Level 1 Broad-Based Black Economic Empowerment (B-BBEE) contributor that provides leading specialized software and digitally-led business solutions that assist clients across targeted industries to achieve more by improving their customer experience, core business operations, business administration, enterprise resource planning and public service delivery.
Long Business Description
ICT Hardware & Software
Our infrastructure offerings ensure that the client's hardware, hosting environments and Cloud-based products are aligned for their requirements and technology capabilities.
Our solutions are tailored to niche industry environments, offering expertise and in-depth solutions to complex problems facing our clients.
ICT Solutions
Assistance with Digital Transformation, Cyber Security, Connectivity, Apps & more. Aiming to become the Leading ICT Provider in South Africa & streamline your Business Processes. Digital Transformation and Innovation strategy leads you to migrate to the cloud, build custom applications, leverage data and analytics to understand your Business.
Advanced Analytics Consulting
Our Industry experts provide enriched analytical analysis of network data and produce valuable insights and answers to complex questions, queries and what-if scenarios. We have experts in the entire range of industry sectors, which enable us to have industry specific solutions available to take your organisation on a Digital Transformation journey.
We Serve
We deliver technological innovation, central to public support and trust. National, Provincial Department and State-Owned Entities (SOEs) are under increasing pressure to provide efficient and cost-effective solutions to the communities they serve. We give value to Mining and Financial Service Institutes along with Education, Oil and Gas and Healthcare Industries
Business Phone Number
0126613881