IT Software and Hardware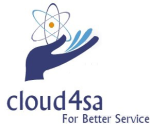 Short Business Description
IT software, Hardware
Long Business Description
CLOUD4SA OFFERS THE FOLLOWING SERVICES.
Project Developments
Resource Deployment
Tech Support
and
IT Training
Cloud4SA is committed to driving business value across all industry verticals using a comprehensive set of IP based software solutions and a wide range of IT services.
Cloud4SA successfully streamlines business operations of our customers and focuses on delivering skilled resources such as Business Intelligence & Analytics, Infrastructure Management, Testing & Compliance, Application Development & Maintenance, and Consulting Services..
Business Phone Number
0634825865