#IT #Servers #Computer #Laptops #Networking #Cybersecurity #AlternativeEnergy #Solar #SLA's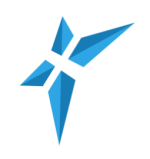 Short Business Description
Levante IT - IT Service, Sales, Repairs & delivery company that BUILD PARTNERSHIPS THROUGH GREAT SERVICE DELIVERY
Long Business Description
Levante IT was created to bring back the meaning of the word "Service". After nearly 26 Years in the Information Technology field, having to deal with and provide Customer related services to small, medium and large businesses.
We @ Levante IT know what Customer Service must look like. Unfortunately not all customers get what they pay for.
We @ Levante IT is here to change all of that, we strive to provide each and every customer, no matter how big or small, with the Best Service money can buy. Now that doesn't mean that if you can only afford to pay a little, that you will get less of a service, Oh No, you will still get great Service specifically tailored to your needs and requirements.
We @ Levante IT isn't here to build your business, we are here to back your business, our business is geared to provide you with a solid IT platform and peace of mind so that you can focus on building your business.
Business Phone Number
0815032653