hardware software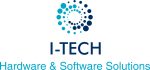 Short Business Description
IT Company resellers of hardware and third party software solutions
Long Business Description
We are a 100% female owned enterprise catering to all regardless of their tech needs. We service the nation of South Africa and beyond.
Business Phone Number
0731211944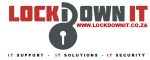 Short Business Description
We are a value-added reseller of award-winning IT hardware and software solutions.
We have offices in Gauteng (Houghton, Sandton, Midrand, Randburg, Centurion), Durban & Cape Town.
Business Phone Number
0110245696