electronics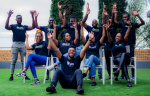 Short Business Description
Golden Industry of Technology is a leading Electronics Reseller.
Long Business Description
Golden Industry of Technology is Electronics Reseller, Delivering electronics nationally, housing over 200 brands and 5000 products. From in-depth, expert buying advice to personal after-sales care tailored to each customer, we commit to our promise of 'Personalizing Technology' every day.
Business Phone Number
0135911938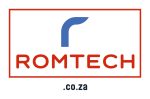 Short Business Description
eCommerce store dealing in computing, networking, CCTV, server, point-of-sale, and electronics.
Long Business Description
Romtech is a forward-thinking and innovative eCommerce store, designed with the intent of providing our customers with professional service, backed by easy to understand policies and terms; hassle-free warranty and return processes and most importantly, excellent value for money.
At Romtech we do not only strive to bring you the best price on top quality computing and electronics from reputable brands, but to also ensure that the after-sales service received is on a level that is both suited to our customers' needs and ensures minimal inconvenience with warranty claims. For this, we excel in faster than average turnaround times for warranty claims.
Our team of highly skilled professionals, with backgrounds in both retail and eCommerce sales and distribution, have the knowledge to assist you in finding the products you require to fulfill the tasks you need to complete, whether it be professional or leisure.
Our catalog stretches thousands of items under hundreds of reputable brands, within 200 different product categories. For that reason, you can be assured that you will find exactly what you are looking for, at excellent value, right here at Romtech.
Business Phone Number
(010) 500 1270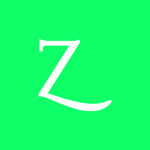 Short Business Description
Shop Everything Online In SA
Long Business Description
Zalemart is an innovative general retail and wholesale trading company based in Durban and operating across South Africa.
See more about us here : https://www.zalemart.co.za/pages/our-company
Business Phone Number
0810498532