Ipsum Primis (Pty) Ltd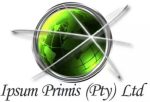 Short Business Description
Wholesale, Import, Export and general business partner.
Long Business Description
Ipsum Primis (PTY) Ltd was founded in 2011.
Initially our focus was on off site computer assistance.
In 2012 our focus shifted to the security field and food processing was added in 2016.
Today we offer a broad spectrum of services and are proud to be called leaders in our fields.
Business Phone Number
+27219102069
Business Address
425 Central Road Pringle Bay Western Cape