Interface Network Technology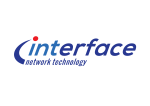 Short Business Description
ICT Physical Infrastructure Solutions Provider
Long Business Description
NT is a leading provider of structured cabling and infrastructure solutions. We specialise in the design, implementation and support of ICTI Structured Cabling, Data Centre, Electrical, Physical Security and Network Infrastructure solutions using the latest industry standards and architectures which are in line with current legislation and industry best practices.
INT was founded in 2002 by a handful of directors who are experts in their field. The real beneficiaries are our customers as they have access to a broad set of technologies, key skills and competencies.
With a proven track record in the Enterprise, Mid and Upper-end Small Medium Enterprise (SME) markets, our company leads the market with its solutions engineering approach, which adds unique business value within both the public and private sector. We enable our customers to improve their productivity and reduce the cost of doing business by enhancing the operational efficiencies of services through advanced technologies.
As a Level 2 Broad Based Black Economic Empowerment (BBBEE) contributor, INT actively invests in training programmes that concentrate on enhancing the skills of previously disadvantaged communities throughout South Africa. In addition, an exciting blend has been achieved within the company, enabling us to further the interest of all employees and to specifically enhance the prospects of our previously disadvantaged staff, thus creating an environment in which equal opportunities genuinely exist.
Business Phone Number
+27 (0) 644 2466
Business Address
1016 Pretorius Avenue, Lyttleton Manor, Centurion