OptaServ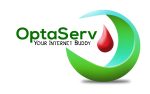 Short Business Description
We're in the business of helping growing businesses reach their full potential, through increased productivity, profitability and peace of mind. Our range of world-class, innovative products and services enables businesses to connect, communicate and collaborate.
Long Business Description
We listen, we care, and we continue to uphold our long standing tradition of not only meeting but exceeding our customer's expectations. We offer a broad range of Internet Services and Office Supplies in designing complete office systems for your specific needs.
As a 100% black owned and managed company, OptaServ is committed to the principles of Broad Based Black Economic Empowerment and strives to address the challenges of youth unemployment and skills developments.
Business Phone Number
0875102367
Business Address
8744 Lesolang Street
Orlando West
Soweto