Parvenu Technology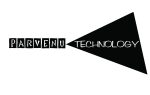 Short Business Description
IT hardware, software sales and support services.
Long Business Description
Founded in 2009, Parvenu Technology is a company that is operating in the IT sector of the South African market and is based in the Eastern region of Gauteng. As a start-up company, Parvenu Technology serviced local residents in Kempton Park with their hardware and software needs for many years and through our individual connection with all of our private clients, Parvenu Technology then grew to interact and transact, not only with private consumers but, corporates on a much larger scale. Early 2014 Parvenu Technology took on its first corporate client, which then further escalated into a more broader focus to encompass private individuals, corporates and government institutions.
Business Phone Number
0814077119
Business Address
13 Bartle Avenue, Kempton Park West, Kempton Park