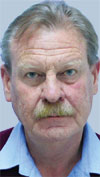 By William Mcgregor-Langley, product specialist, Security Technologies at Mustek.
Good security is about more than a solution or an endpoint; it is about having a sound infrastructure in place that is able to support and communicate with the technology.
As an organisation's surveillance needs become more extensive, so too do the demands placed on the network. This also increases bandwidth requirements. This makes it very important for businesses to focus their attention on developing an infrastructure that has all of the functionality necessary to meet their unique requirements.
Read the original article here